Our third class was offered November 15-17, 2013, near Winchester, Virginia. The classroom lectures were presented at Shenandoah University, and the field sessions were at the Clermont Farm State Historic Site. The Virginia Department of Historic Resources, the Community History Program of Shenandoah University, and the Clermont Farm Foundation were our local hosts for this class. Ten students completed the 16-credit option and 19 students completed the 24-credit option.
Before the third class, we expanded the case study CD provided to students. This CD includes 70 articles or reports, demonstrating the successful application of metal detecting to a variety of site types and levels of investigation. The third class also saw the addition of a mobile test garden. This was installed outside the classroom, so that students could start to get a feel for the devices after the classroom session the first day.
Representatives from Minelab, Fisher, and Teknetics were present and introduced their current lines of detectors. The course benefits significantly from having these representatives involved in the field exercises. At the Winchester class, Fisher donated three detectors for use in the class, and these were raffled off to three students at the end of the weekend.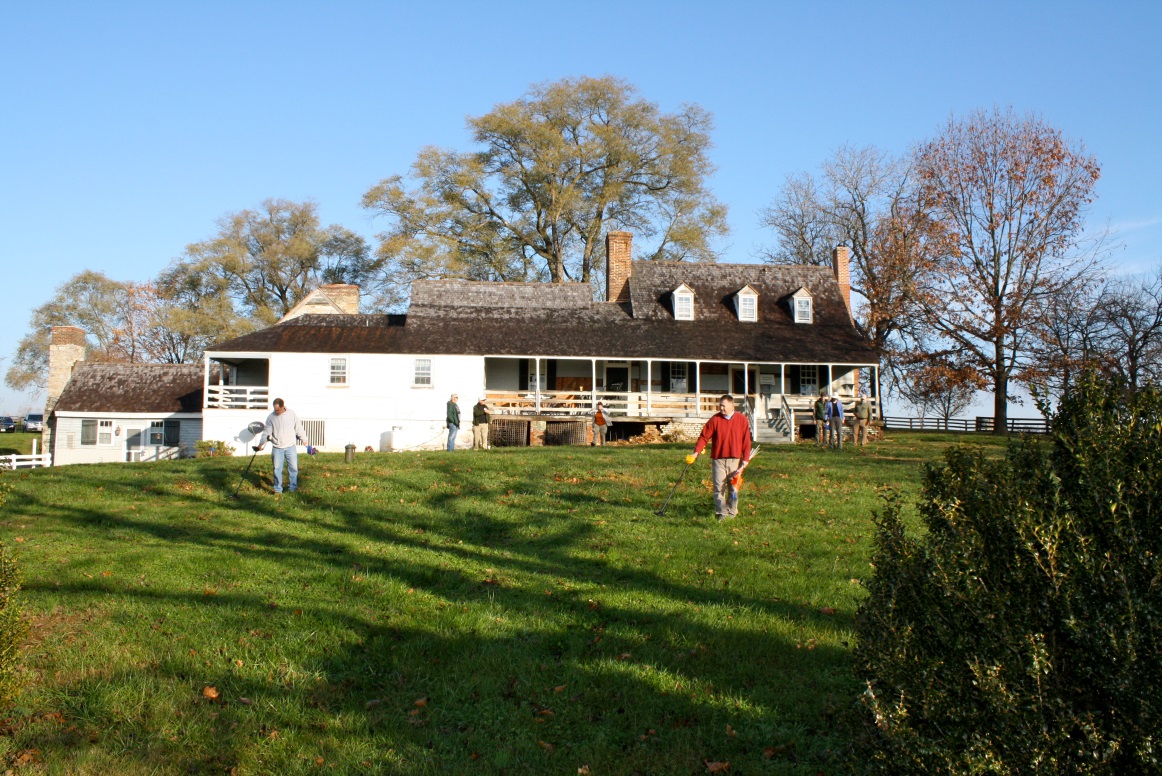 The third class also saw the increased regimentation of the field days. This translated into less idle time for the students and a better understanding of who to see for what. Our Saturday began with the no-dig search for and delineation of nail clouds from lost outbuildings in the farm core (curtilage). Students changed devices every 30 minutes, with the goal of sampling at least one machine each at the price points of $300, $500-700, $900-1100, and $1500+. Saturday afternoon and Sunday focused on 100 percent coverage of a pasture. This area had been reported to contain a possible Civil War camp, but instead showed evidence of a previously unsuspected slave cabin.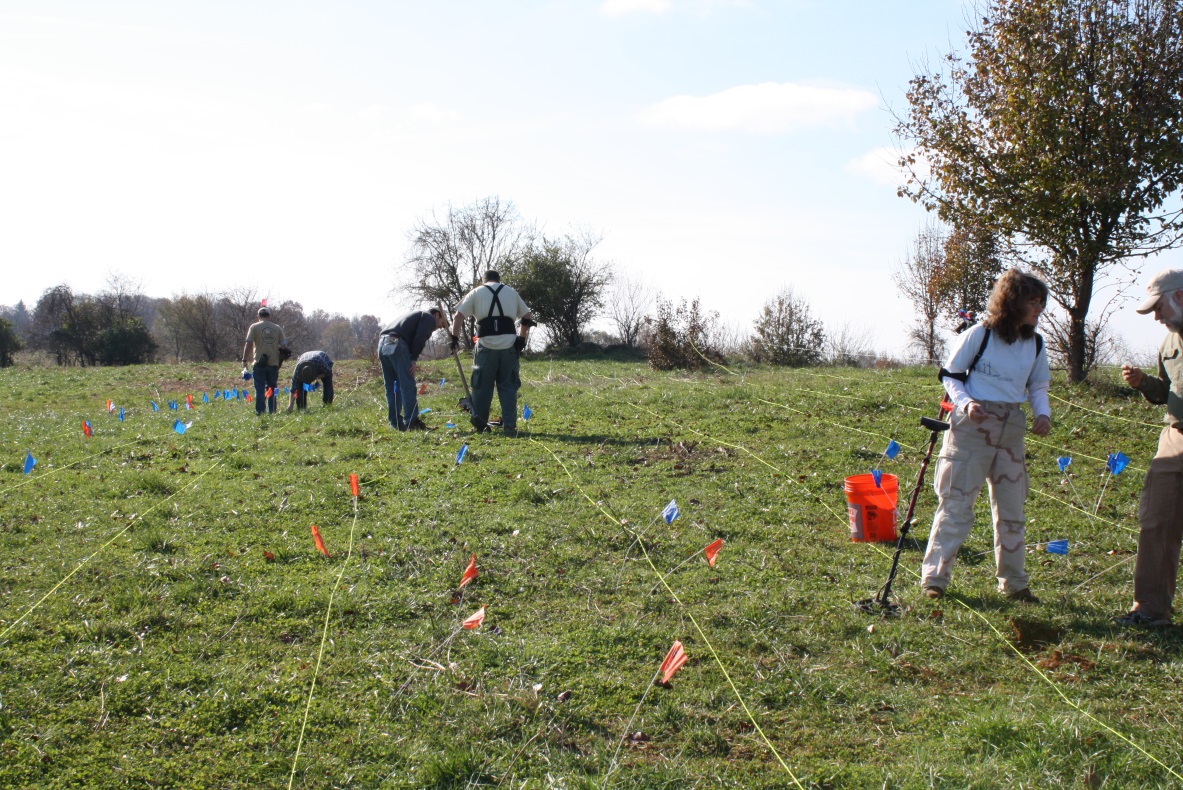 The research conducted at Clermont Farm fulfilled needs identified in the Historic Site Management Plan. The class contributed approximately 50 persondays of free labor. The nail clouds and MDFs were GPS-mapped by our staff, and the resultant data and associated artifacts have been provided to Clermont Farm. The analysis will be completed by the historic site staff. The information from this weekend effort will enhance the interpretation and management of this historic resource.
Between the second and third classes, Jo Balicki joined our instructor corps. The instructors at the third class were Jo Balicki, Dan Elliott, Chris Espenshade, Doug Scott, Patrick Severts, and Sheldon Skaggs.