Seventh Class, Harrisburg, Pennsylvania, April 2015
On April 23-25, 2015, our seventh class was our largest to date. The Pennsylvania Department of Transportation served as our local partner for the April 2015 class. Eight attendees earned 16 credits for a two-day class, and 29 attendees earned 24 credits for the three-day class. The tuition costs for five student attendees were paid through Minelab Continuing Professional Education Scholarships. The instructors were Jo Balicki, Josh Blackmon, Chris Espenshade, Doug Scott, Patrick Severts, Garrett Silliman, and Sheldon Skaggs.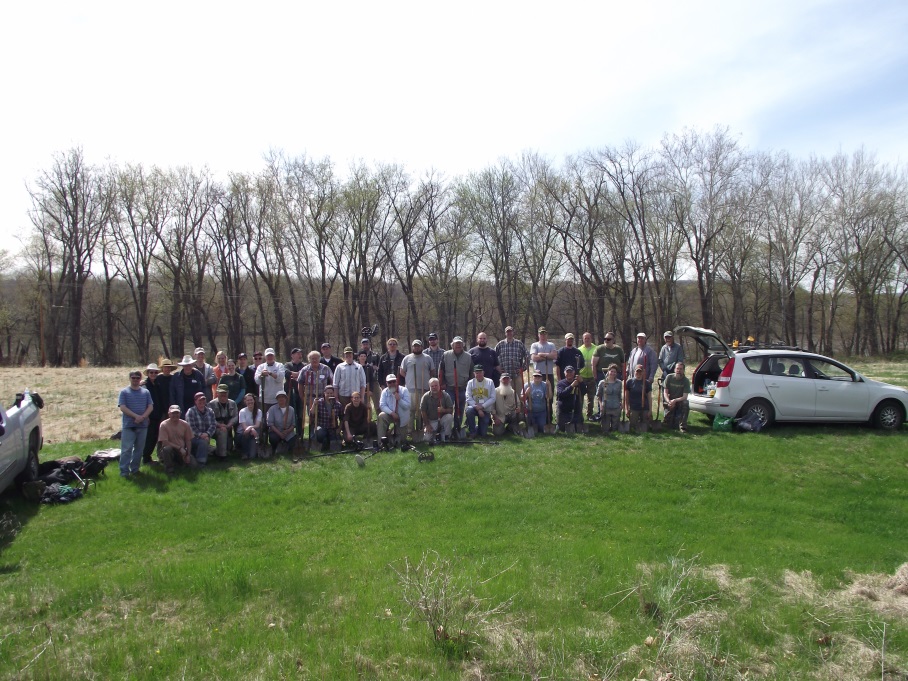 The classroom session was held at the Pennsylvania State Museum. The field training occurred at Fort Halifax Park, site of a French and Indian War fort on the Susquehanna River. The class contributed 66 persondays of labor to the ongoing research by students from Indiana University of Pennsylvania. More than 1,000 artifacts were detected and GPS plotted.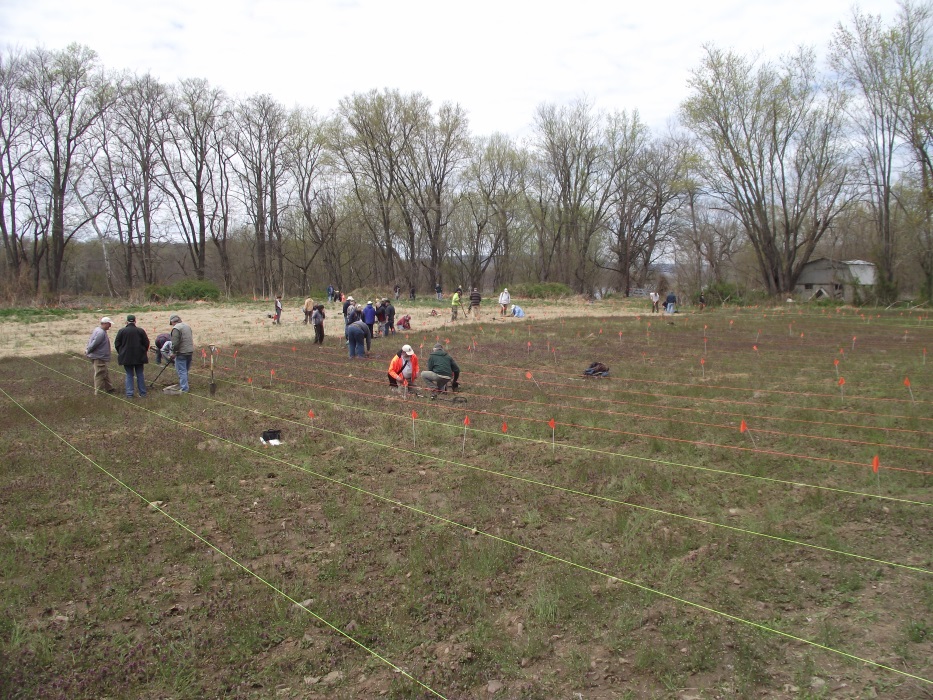 After the Harrisburg class, AMDA was proud to add Lauren Walls to the instructor corps.